Pharmaceutical data security plays a crucial role in safeguarding patient information in today's digital age. The increasing use of electronic health records and the interconnectedness of healthcare systems have raised concerns about the privacy and security of sensitive patient data. This article explores the importance of pharmaceutical data security, the risks and challenges associated with safeguarding patient information, and the best practices that pharmaceutical organizations can implement to ensure data security.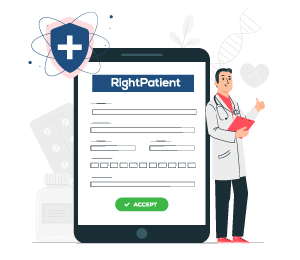 Importance of Pharmaceutical Data Security
With the digitization of healthcare, pharmaceutical data security has become paramount. Patient information, including medical records, prescriptions, and personal details, is stored and transmitted electronically within healthcare systems. Ensuring the confidentiality, integrity, and availability of this information is vital to protect patient privacy, prevent identity theft, and maintain trust in healthcare organizations. Any breach or unauthorized access to patient data can have severe consequences, including compromised patient safety, reputational damage, legal repercussions, and financial losses.
Ensuring pharmaceutical data security also plays a crucial role in supporting research and development efforts. Pharmaceutical companies rely on vast amounts of data for clinical trials, drug development, and post-market surveillance. Protecting this data from unauthorized access, modification, or deletion is essential to maintain the integrity of research outcomes, intellectual property, and patient safety.
Risks and Challenges in Safeguarding Patient Information
Pharmaceutical data security faces various risks and challenges that need to be effectively addressed. One significant risk is the increasing sophistication of cyberattacks. Hackers are constantly devising new methods to exploit vulnerabilities in healthcare systems, aiming to gain unauthorized access to patient data for financial gain or malicious intent. Additionally, the interconnectedness of healthcare networks and the use of third-party vendors and cloud services introduce additional entry points for attackers.
Another challenge is the human factor, as employees within healthcare organizations may inadvertently cause security breaches through the mishandling of data, falling for phishing scams, or using weak passwords. Moreover, healthcare systems often employ legacy technologies that may have outdated security measures or lack proper encryption protocols, making them more susceptible to breaches.
Best Practices for Ensuring Pharmaceutical Data Security
To mitigate the risks and challenges associated with pharmaceutical data security, organizations must adopt best practices that prioritize protecting patient information. One crucial step is establishing a comprehensive and up-to-date security framework that includes risk assessments, policies, and procedures. This framework should encompass physical security measures, technical safeguards, and employee training programs.
Implementing robust access controls is another vital practice. Ensuring that only authorized personnel can access patient data helps prevent unauthorized disclosure or alteration. Role-based access control, strong authentication mechanisms, and regular access reviews are effective measures to limit access to sensitive information.
Regular system updates and patch management are essential to address vulnerabilities in healthcare systems promptly. This includes keeping all software and hardware components up-to-date with the latest security patches and fixes to prevent exploitation by attackers.
Recognizing that every breach in the confidentiality of large databases exposes millions of patients to the potential of being exploited is important in framing new rules for governing the sharing of patient dataPatient Confidentiality Ensuring the security privacy and protection of patients39 healthcare data is critical for all healthcare personnel and institutions In this age of fastevolving Information technology this is truer than ever before In the past healthcare workers often collected patient data for research and us The proliferation of digital health data trends in data use increased use of telehealth applications due to COVID19 pandemic and the consumer39s participatory role in healthcare all create new challenges not covered by the existing legal frameworkEnsuring the security
privacy and protection of patients39 healthcare data is critical for all healthcare personnel and institutions In this age of fastevolving Information technology this is truer than ever before In the past healthcare workers often collected patient data for research and usually only omitted the patients39 names This is no longer permitted now any protected health The easiest way to do this is by defining PHI first because any remaining Information relating to a patient that is not PHI does not need to be secured under HIPAA although other privacy and security laws may apply What is PHI And What is Not PHIWith healthcare becoming increasingly digitalised securing healthcare data is paramount Yet the mishandling of patient data is not uncommon Cybersecurity healthcare attacks that affected
individuals tripled from 14 million in 2018 to 45 million in 2021 Stringent rules and regulations must be put in place to secure sensitive patient dataThe Safeguards Principle in the Privacy and Security Framework emphasizes that trust in electronic health Information exchange can only be achieved if reasonable administrative technical and physical safeguards are in placeRussell Kohl MD a family physician practicing in Oklahoma and vice speaker of the American Academy of Family Physicians Congress of Delegates says that safeguarding patient Information goes far beyond adhering to HIPAA rules and regulations
Pharmaceutical data security is an ongoing challenge that healthcare organizations must prioritize to protect patient information. By recognizing the importance of data security, understanding the risks and challenges involved, and implementing best practices, organizations can ensure the confidentiality, integrity, and availability of patient data. Only by safeguarding this information can we maintain patient trust, support medical research, and ultimately provide better healthcare outcomes.